Original Artwork Showcase 12



A scan of a complete double-page from the "Montgomery of Alamein" story.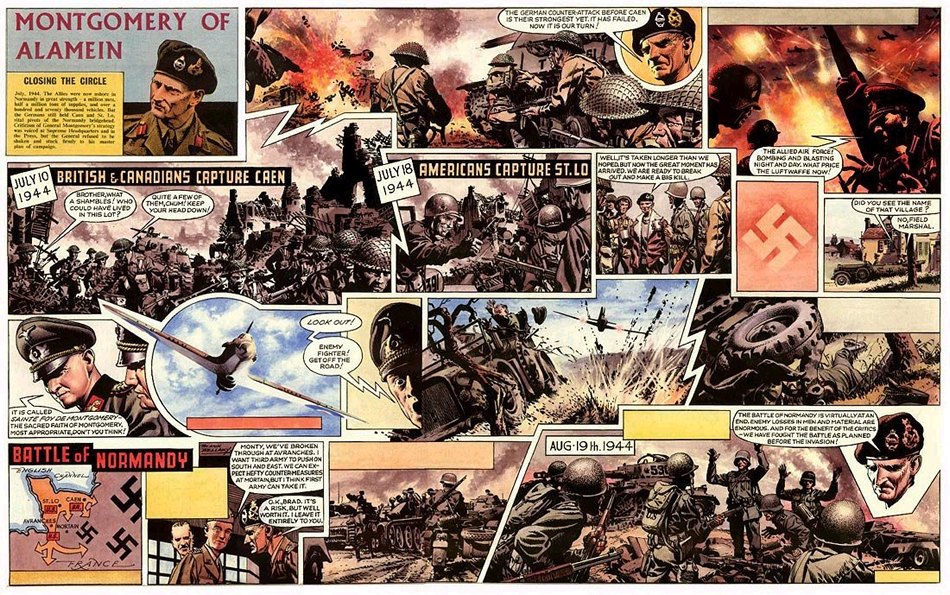 My thanks to Terry Doyle for supplying the above scan

EAGLE Vol. 13 No. 20 - MONTGOMERY OF ALAMEIN
Although this has nothing directly to do with Dan Dare, this absolutely superb double-page 'centre-spread' artwork was illustrated by one of the Dan Dare
artists, Frank Bellamy (see the previous two Showcase pages). It is from a series on British World War II hero Field-Marshall Montgomery that was serialized
in Eagle in the early 1960's, and which has been reprinted in book form twice since due to its phenominal quality and popularity.
Original Artwork Showcase 1 >>
<< Original Artwork Showcase 11
Showcase Index
---
Return to the Dan-Dare.org Website
Dan Dare Copyright © 2018 The Dan Dare Corporation Ltd
Website Copyright © 2003 - 2020 Peter J. Inns