Original Artwork Showcase 1



All the Showcase pages contain very high-quality images, so please allow some time for them to load...
A scan of a frame from the first ever Dan Dare story, which ran in Eagle during 1950 and 1951.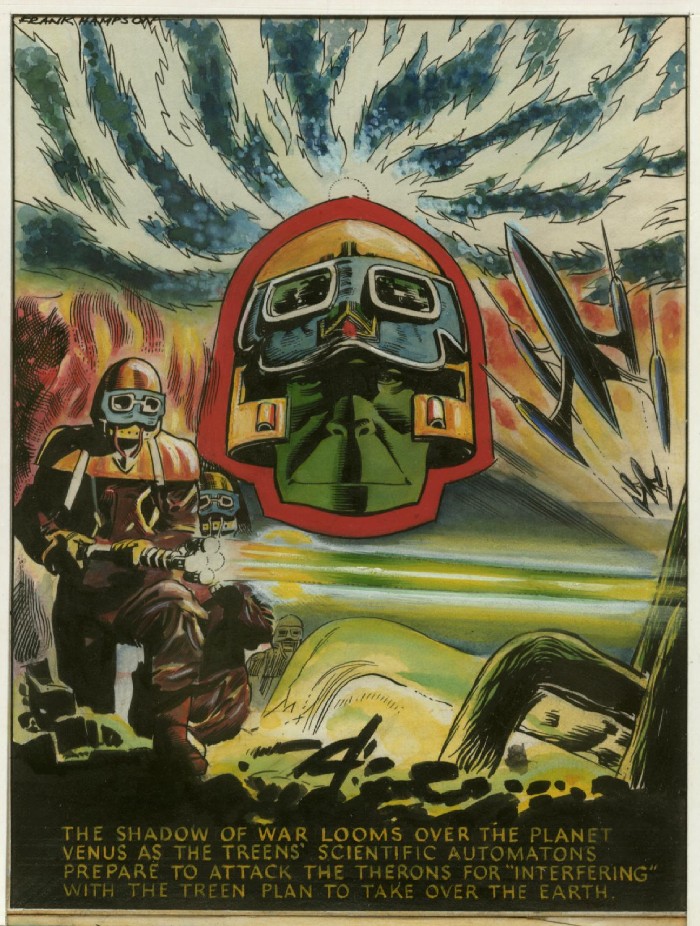 My thanks to Terry Doyle for supplying the above scan. Terry also provided this commentary to accompany the scan:

EAGLE Vol. 1 No. 48 - PILOT OF THE FUTURE
This page sticks in the mind, for me, as most of the page featured in Peter Nicholls' THE ENCYCLOPEDIA OF SCIENCE FICTION (Granada, 1979),
to represent the listing on DAN DARE. This opening panel is very symbolic, showing the build-up to the Treen/Theron conflict on Venus.
Original Artwork Showcase 2 >>
<< Original Artwork Showcase 12
Showcase Index
---
Return to the Dan-Dare.org Website
Dan Dare Copyright © 2018 The Dan Dare Corporation Ltd
Website Copyright © 2003 - 2020 Peter J. Inns