Original Artwork Showcase 11



A scan of a frame from the "Project Nimbus" Dan Dare story.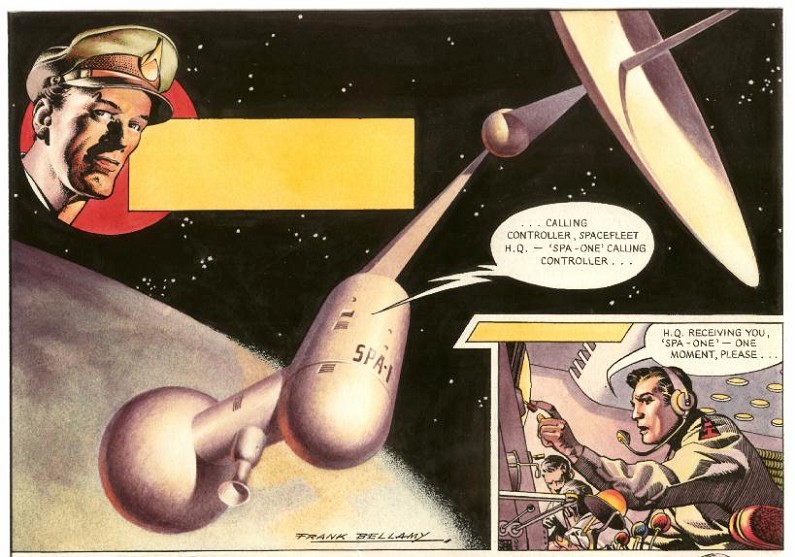 My thanks to Terry Doyle for supplying the above scan. Terry also provided this commentary to accompany the scan:

EAGLE Vol. 11 No. 12 - PROJECT NIMBUS
Here we have the opening page to Episode 1 of PROJECT NIMBUS, which introduced us to Frank Bellamy's revamp of Spacefleet.
Despite the imposed Editorial decision to dismantle everything Hampson created, Bellamy's artwork (here) is beyond reproach.
Original Artwork Showcase 12 >>
<< Original Artwork Showcase 10
Showcase Index
---
Return to the Dan-Dare.org Website
Dan Dare Copyright © 2018 The Dan Dare Corporation Ltd
Website Copyright © 2003 - 2020 Peter J. Inns