Original Artwork Showcase 9



A scan of another frame from the "Terra Nova" Dan Dare story.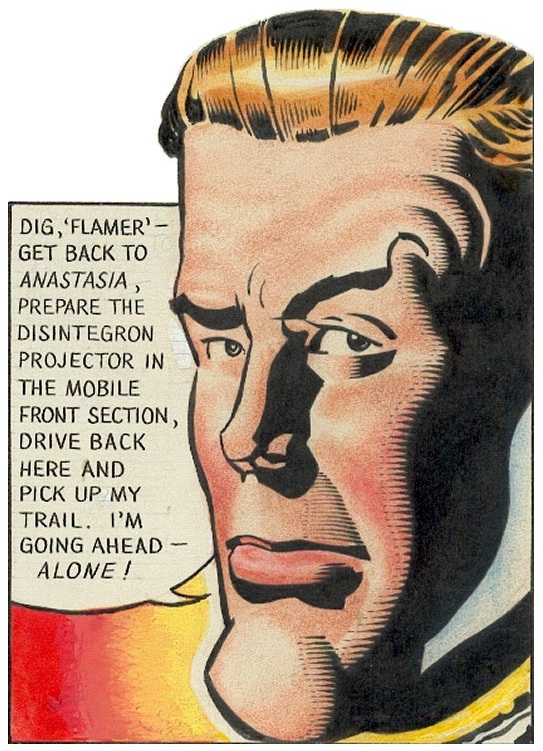 EAGLE Vol. 10 No. 34 - TERRA NOVA
From my own collection, this frame featuring a truly excellent portrait of Colonel Dare is from an early Keith Watson
solo page after Frank Hampson's departure from the DAN DARE strip. The image was used on various items of
merchandise during the early 1960's, such as the button badge shown below.
The whole of the page is actually quite famous, as you can see if you click on this link: Very Hard Work...
Original Artwork Showcase 10 >>
<< Original Artwork Showcase 8
Showcase Index
---
Return to the Dan-Dare.org Website
Dan Dare Copyright © 2018 The Dan Dare Corporation Ltd
Website Copyright © 2003 - 2020 Peter J. Inns