Original Artwork Showcase 8



A scan of a frame from the "Terra Nova" Dan Dare story, the second part of a trilogy also consisting of "Safari in Space" and "Trip to Trouble", which ran in Eagle during the late-1950's.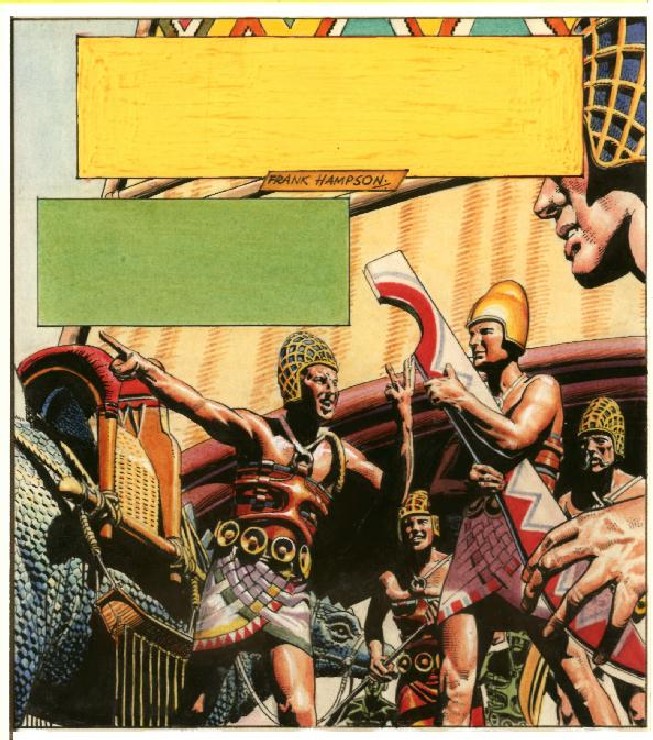 My thanks to Terry Doyle for supplying the above scan. Terry also provided this commentary to accompany the scan:

EAGLE Vol. 10 No. 27 - TERRA NOVA
Frank Hampson's very last artwork for DAN DARE (the corresponding page 2 to this art is not by Hampson).
The page is especially interesting for it's lack of speech balloons (only the second time this had happened).
Original Artwork Showcase 9 >>
<< Original Artwork Showcase 7
Showcase Index
---
Return to the Dan-Dare.org Website
Dan Dare Copyright © 2018 The Dan Dare Corporation Ltd
Website Copyright © 2003 - 2020 Peter J. Inns