Original Artwork Showcase 6



A scan of another frame from the "Reign of the Robots" Dan Dare story.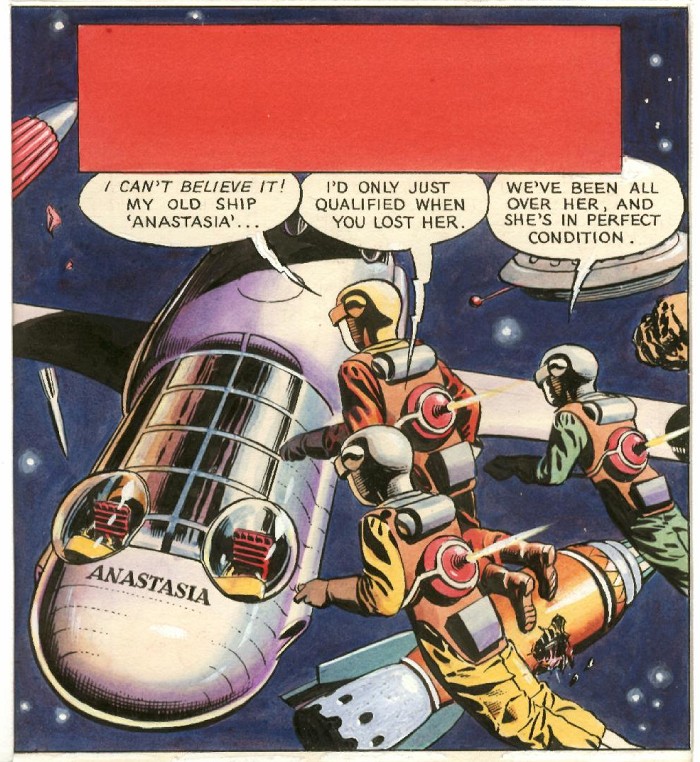 My thanks to Terry Doyle for supplying the above scan. Terry also provided this commentary to accompany the scan:

EAGLE Vol. 8 No. 38 - REIGN OF THE ROBOTS
Dan and friends re-discover the 'Anastasia' which had been lost to them since the end of THE RED MOON MYSTERY story.
From this page onwards, 'Annie' would feature heavily in ensuing DARE adventures. Just a great iconic image!
Original Artwork Showcase 7 >>
<< Original Artwork Showcase 5
Showcase Index
---
Return to the Dan-Dare.org Website
Dan Dare Copyright © 2018 The Dan Dare Corporation Ltd
Website Copyright © 2003 - 2020 Peter J. Inns