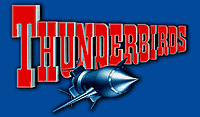 In this Japanese Thunderbirds-related Flash game, you are responsible for test-firing International Rescue's burrowing/drilling machine "The Mole" (which, along with "Thunderbird 4", "Firefly" and others, is one of the special rescue vehicles that can be carried by the "Thunderbird 2" heavy-lift transporter - see the link below for more details). Your task is to make The Mole burrow as deep into the earth as possible to ensure it is fully-operational for future International Rescue missions.
To play, move your mouse across the gray area at the top of the game window as fast and as smoothly as you can - the faster and smoother you move your mouse, the deeper The Mole will go. You have three test-fire attempts each time you play, and the game will keep a record of the top three individual depths reached plus the best total score. Click on one of the arrows next to the gray area to start a new attempt.
View the "Thunderbirds Images, Movies and Music" page >>
View the "More Games-Related Images and Music" page >>
Here is a Thunderbirds movie desktop wallpaper picture (800 x 600 pixels):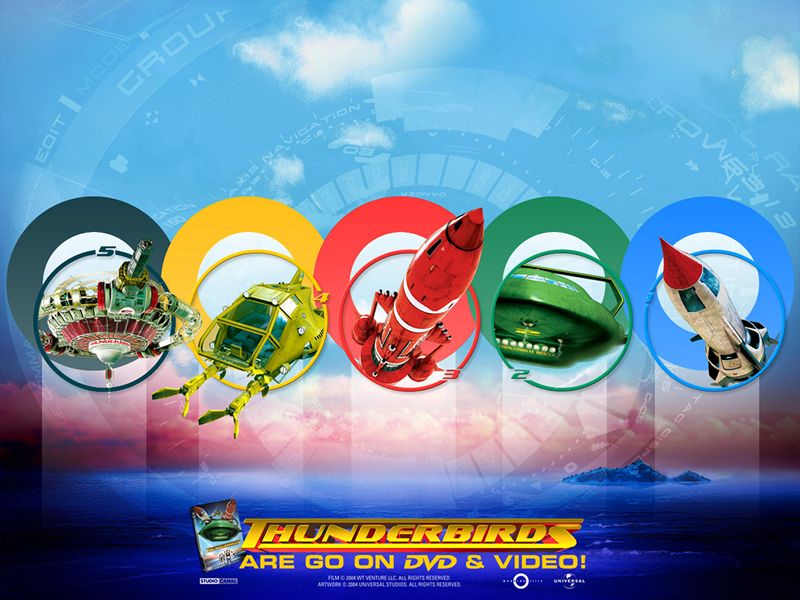 To use this picture as your desktop wallpaper, right-click on it with your mouse and then select "Set as Windows Wallpaper" or "Set as Background", or whatever similar option your particular browser provides in the right-click pop-up menu.
View a 1024 x 768 pixels version of the above wallpaper picture >>
View a 1280 x 800 pixels version of the above wallpaper picture >>
View a 1280 x 1024 pixels version of the above wallpaper picture >>
---
Return to the "Free Online Fun and Games" Website
Go to the Dan-Dare.org Website
Go to the Dan-Dare.net Website
All Trademarks And Copyrights Are Duly Acknowledged
Website Copyright © 2006 - 2020 Peter J. Inns