Dan Dare Gallery 3



Another full-page scan from the 1990 Hawk Book "The Dan Dare Dossier" that was published to celebrate the 40th Anniversary of Dan Dare. This image shows the full set of 25 picture cards, featuring all the main characters and spacecraft from the early 1950's era of the Dan Dare series, that were given away in the 50's with Calvert's Dan Dare tooth powder. Three cards were included in a box that also contained the tin. There was a voucher printed on the box which could be sent away with a small amount of money in order to receive an album to stick the cards in.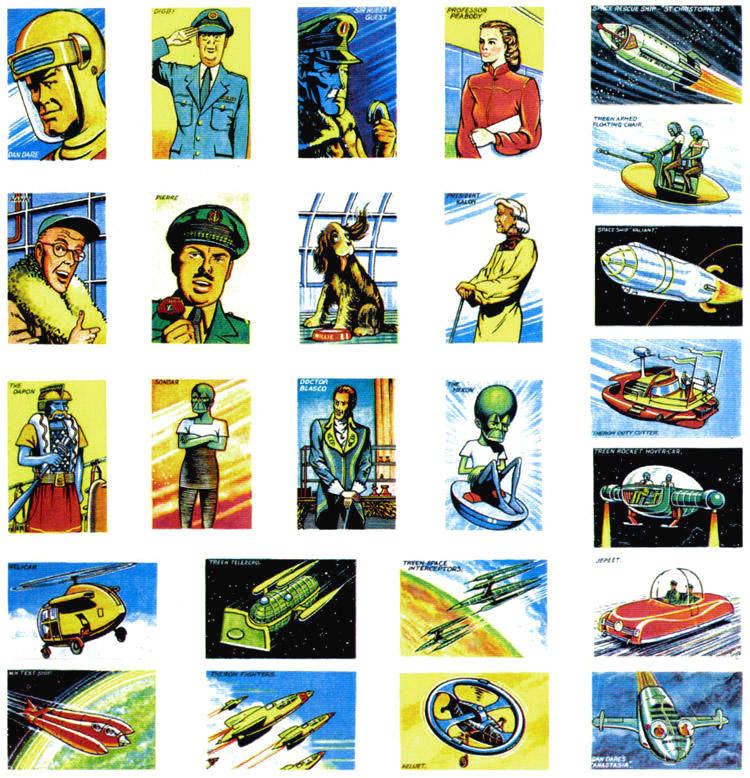 The album for sticking the picture cards in.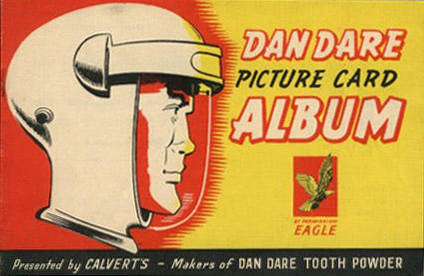 The tooth powder tin, the box it came in, and the three cards that were inside the box with the tin.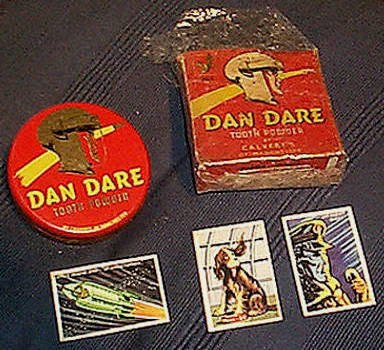 ---
Return to the Dan-Dare.org Website
Dan Dare Copyright © 2018 The Dan Dare Corporation Ltd
Website Copyright © 2003 - 2020 Peter J. Inns